v3.6 - Accessibility Icon!
We've added new accessibility features! Click on our Accessibility Icon to change the size, contrast, or toggle to grayscale to meet your viewing needs.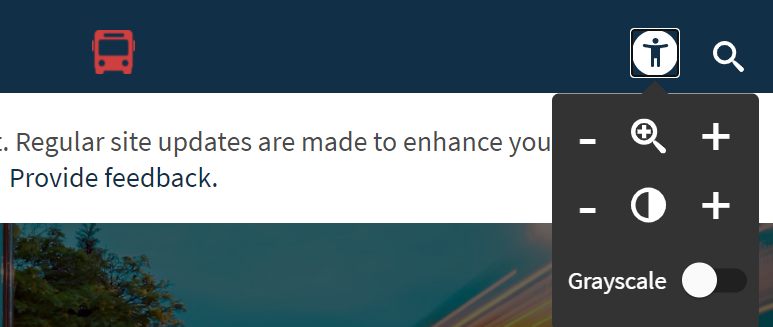 ---
v3.5 - Live Definitions and Translations!
Simply highlight any text in an episode or on a page to immediately get a definition and translation powered by artificial intelligence (AI).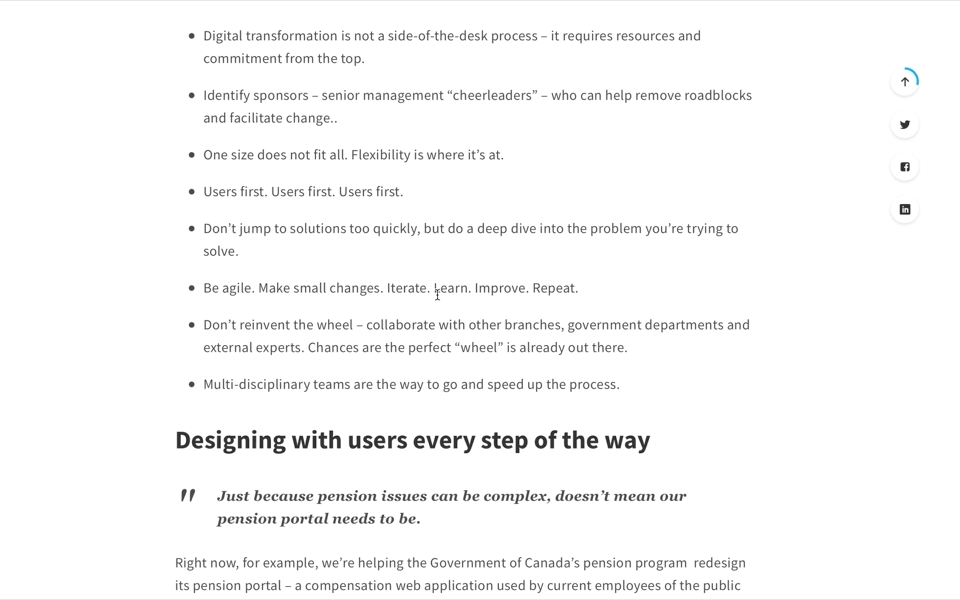 Changes
Added ability to highlight text in any episode or page to see a definition and/or translation when available.
Added a snackbar notification system to alert users of new site features.
Created this updates page to present new site features.
---
v3.4 - GC Data Demo Library
Head over to the GC Data Demos page to view a series of videos showcasing innovations from across the GC data community that demonstrate the power of data to inform better policies, programs and operations.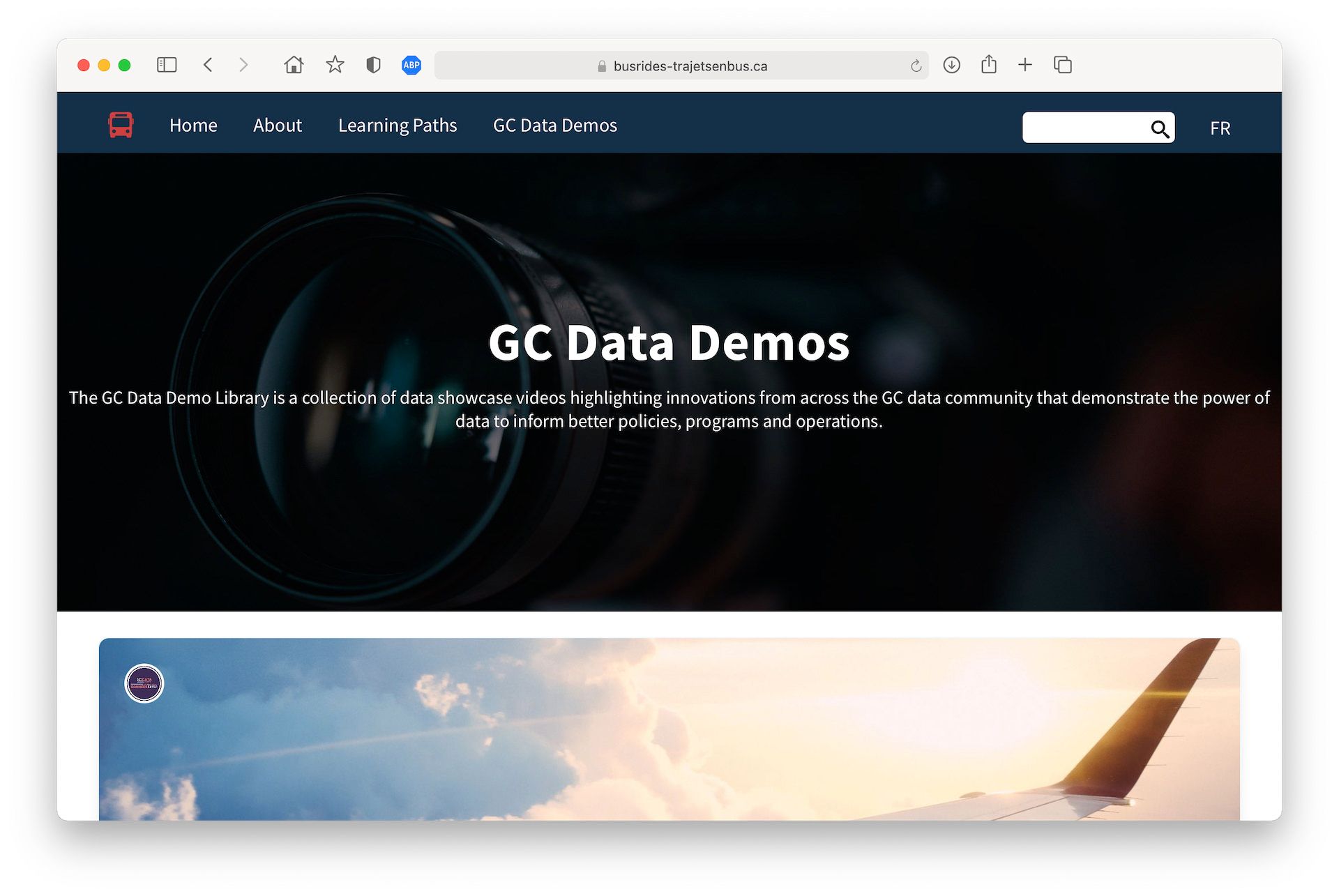 Changes
New GC Data Demos page and content.
Images with text overlays now have more contrast for easier legibility and improved accessibility.
"Most Popular" has been replaced with "Top Results" in the search page.
Search sorting has been rewritten to better display top results.
---
v3.3 - The Busrides Egg Hunt!
We've hidden eggs around the site, check out the Egg Hunt page for hints and try to find them all! Please note this was a temporary event and has been removed.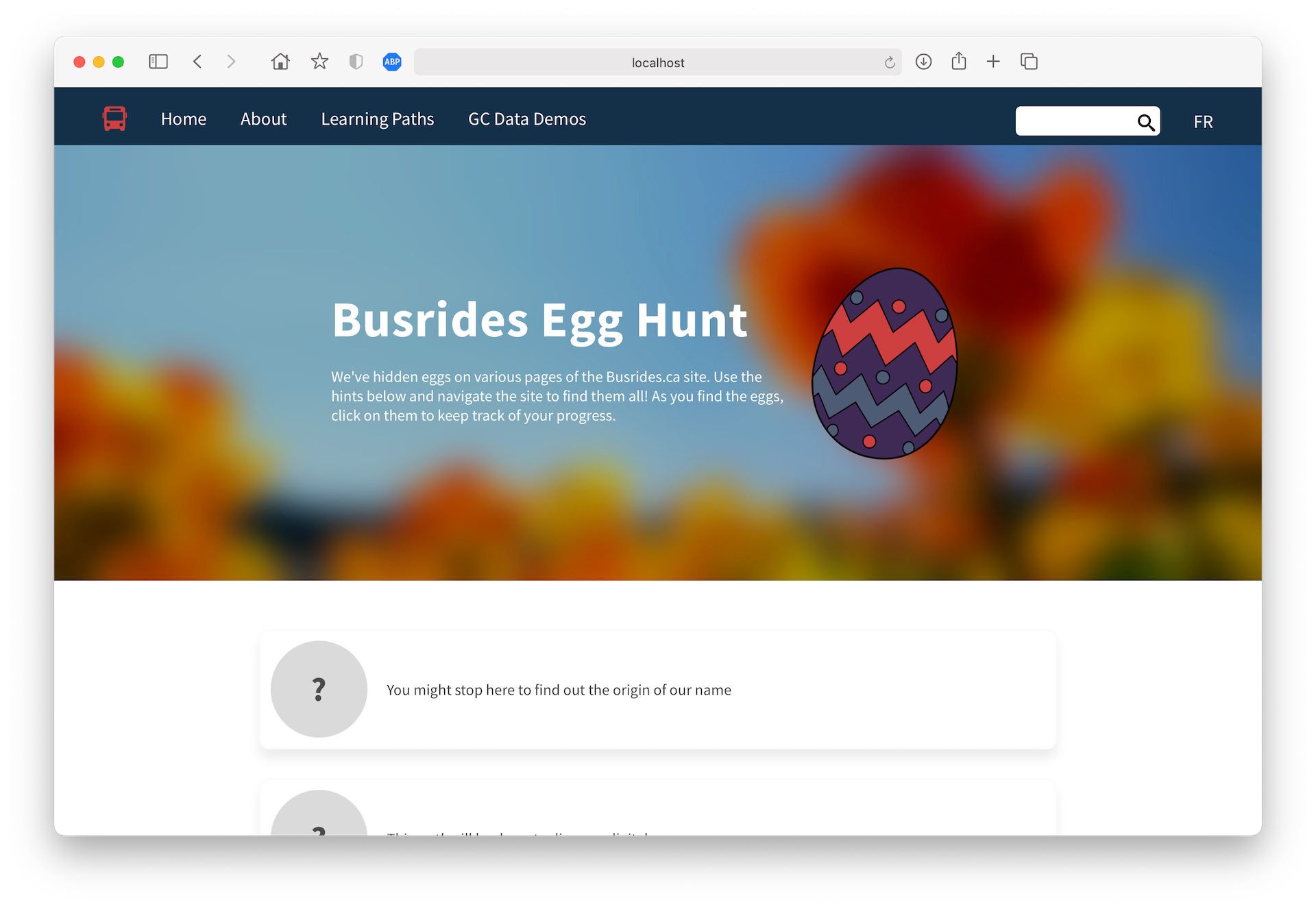 Changes
Hidden eggs throughout the site.
New page featuring a list of hints to help find the eggs.
Egg Hunt progress is tracked on the hint page.
---
v3.2 - Learning Paths
We've put together an array of online learning products, including self-paced and instructor-led courses, blogs and videos, to help meet your individual learning needs and style.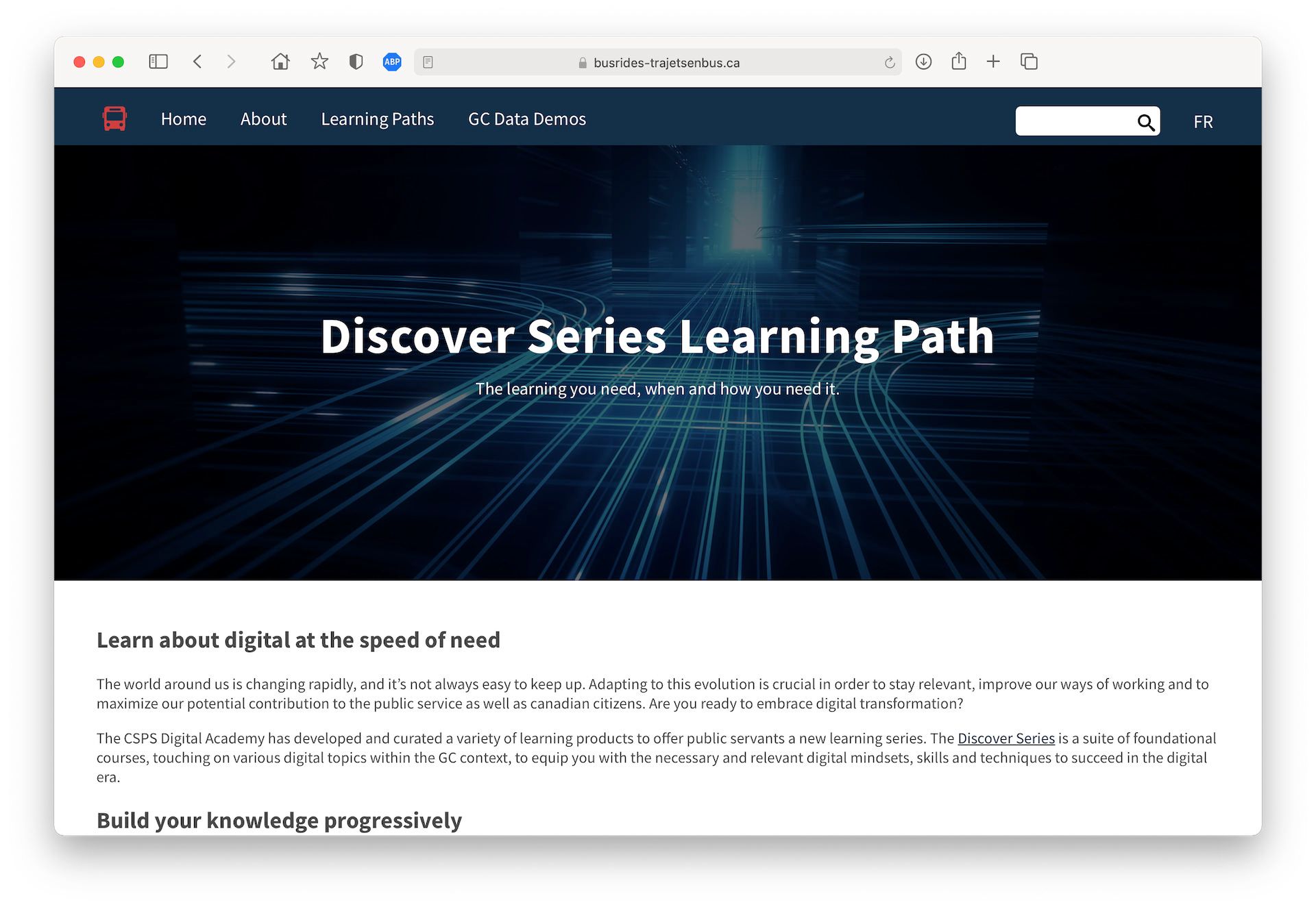 Changes
New Learning Paths page with description and paths.
New Learning Paths content featuring a unique design.
---
v3.1 - Topics Dropdown
You can now filter episodes through a dropdown menu on the homepage to choose a specific topic to view.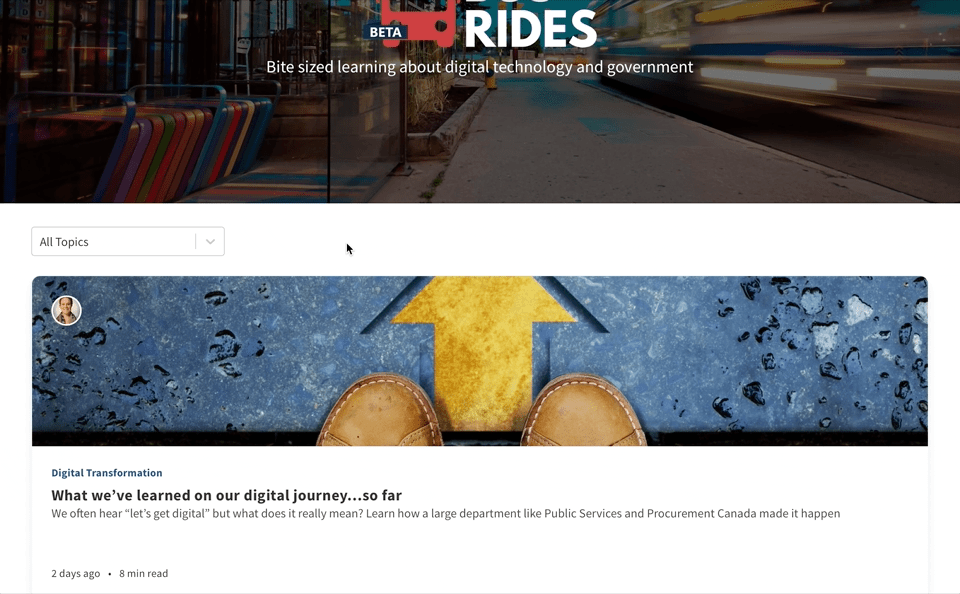 Changes
New dropdown on homepage to better filter/sort episodes.