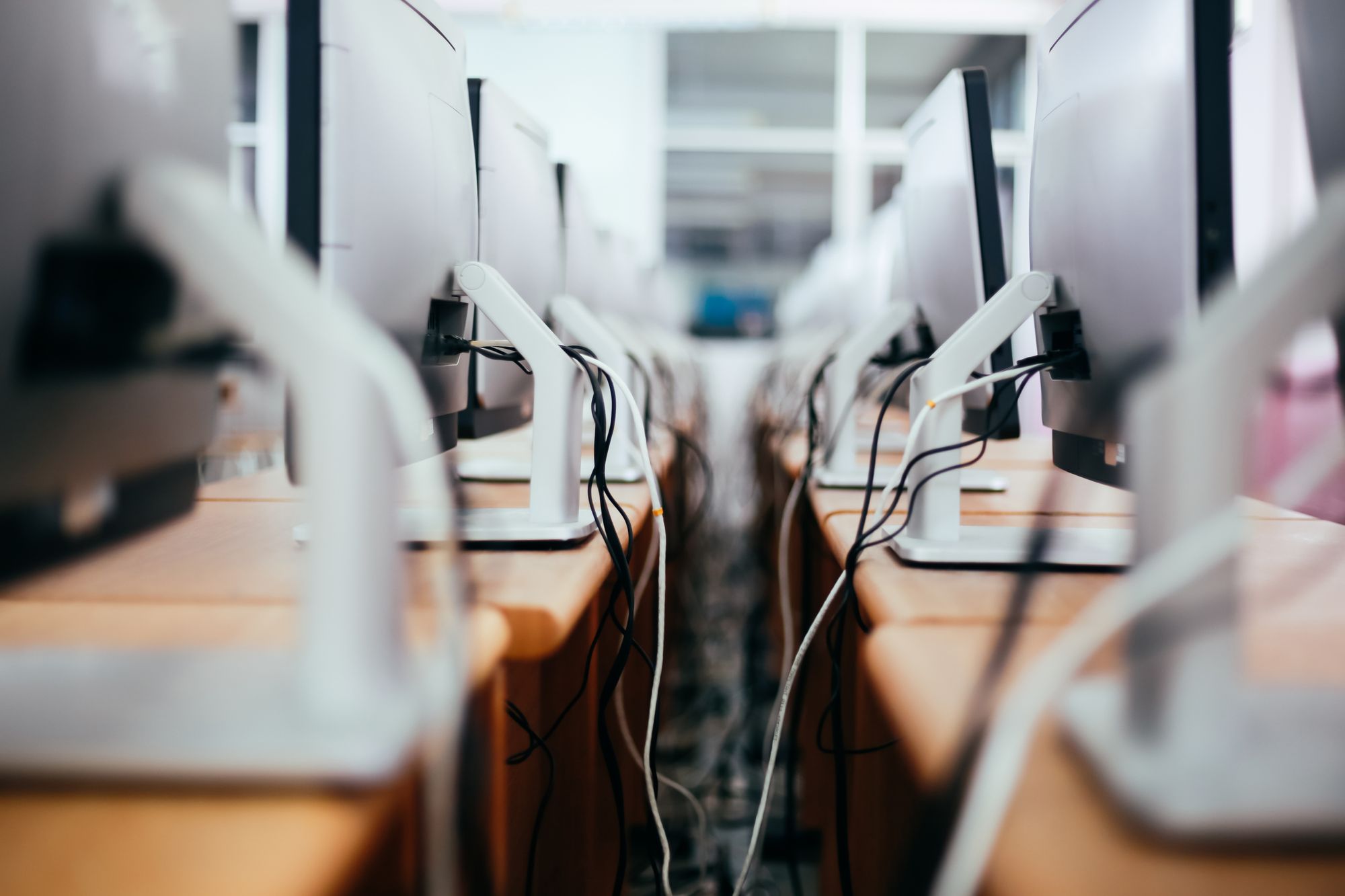 If you're crazy about data like us, this resource is going to be your latest bookmark. The Data Ecosystem Resource Directory (DERD) is part of the GC Data Ecosystem project, which creates an interactive chart of everything data within and connected to the Government of Canada. The current version of the database consists of various learning resources, policies, guidelines, standards and strategies, projects, programs and initiatives, teams, communities of practice, working groups and other useful information about data. Pretty impressive, don't you think?
Who are we?
We are the GC Data Community which is part of the Canada School of Public Service. The GC Data Ecosystem Project is co-led by the Privy Council Office Results & Delivery Unit, and the GC Data Community. The project was launched in October 2021 and sets out to fill the emerging needs of understanding the complex and multidimensional world of data in the Government of Canada.
Not your average directory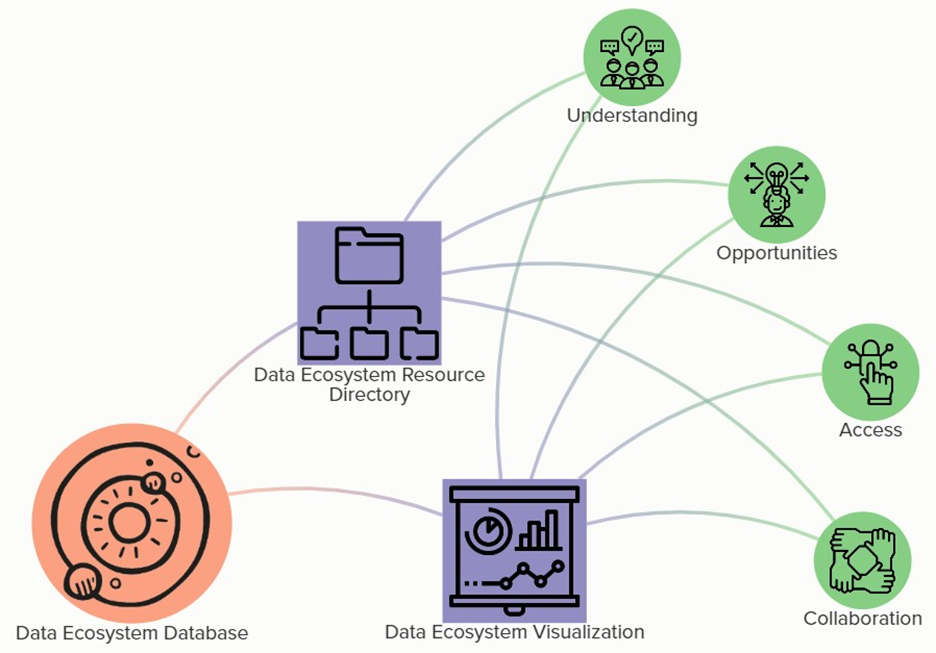 The goal of the Data Ecosystem Resource Directory is to help data practitioners share knowledge resources, identify opportunities to collaborate, and improve understanding of departmental data priorities and activities. The DERD is a community-run, collaborative project that relies on data practitioners' inputs and updates. Anyone can suggest a new entry or introduce a change to an existing one so there is always an evolution of information.
Access to data is critical in any organization. Particularly with the Government of Canada, we can see the pivot to address challenges and provide citizen-centred informed responses based on knowledge derived from data. There was a clear need to create a single space about data to minimize duplication, coordinate our joint activities, and improve understanding of the various players in the arena. This space is where people can bring their expertise and inspire each other to use the tools and information to collaborate under the digital standards.
Progress so far
Early data collection efforts started in late 2020, and we presented our first results at the 5th Annual Data Conference in February 2021. Our initial concept map of everything related to data consisted of 143 entities and 126 connections between them.
After the conference, we've regularly engaged with the data practitioners to collect information, expand the selection, and confirm the direction we were taking. By October 2021, we've collected 647 entities in our database and established 839 connections between them.
What happens with the data collected?
We have produced two products:
1. Data Ecosystem Resource Directory (DERD): A browsable collection of data-related resources on GCPedia, where anyone can find helpful information despite their level of expertise.
2. Interactive Data Ecosystem Chart: Visual network views of the Government of Canada data universe to support strategic conversations.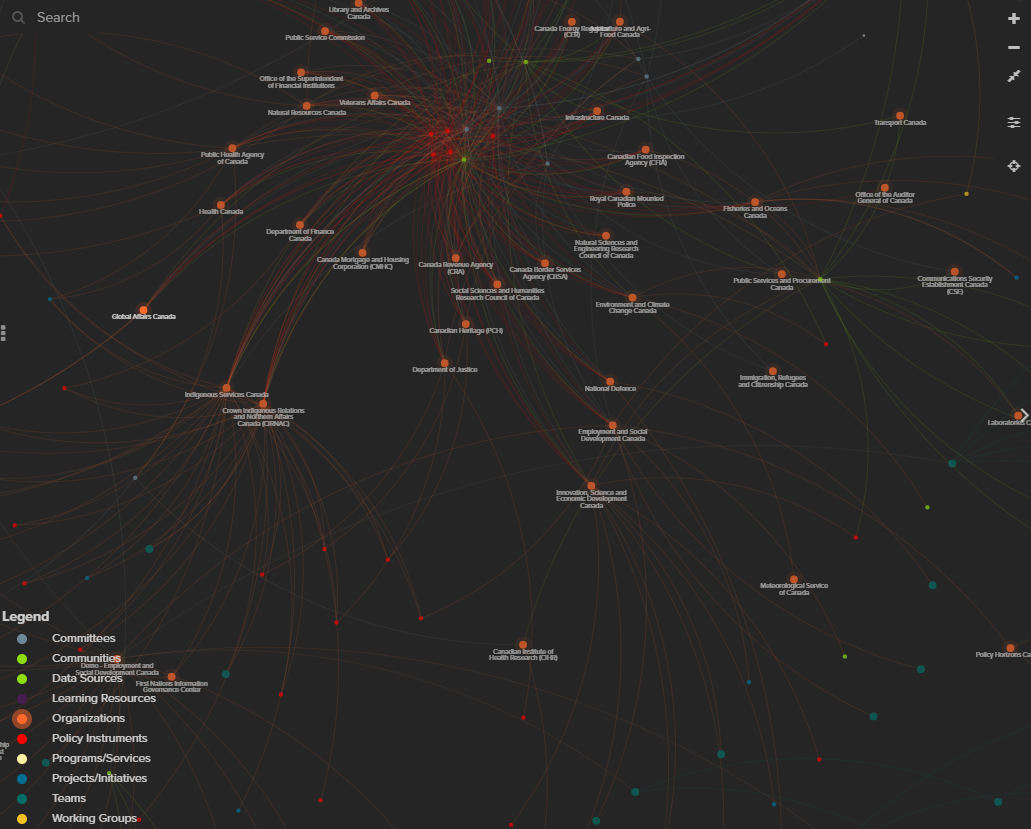 Where are we now?
The Data Ecosystem Resource Directory is continuing to expand and improve. We are testing various ways of organizing its resources and becoming a more efficient platform to search for the information data practitioners need in their daily work.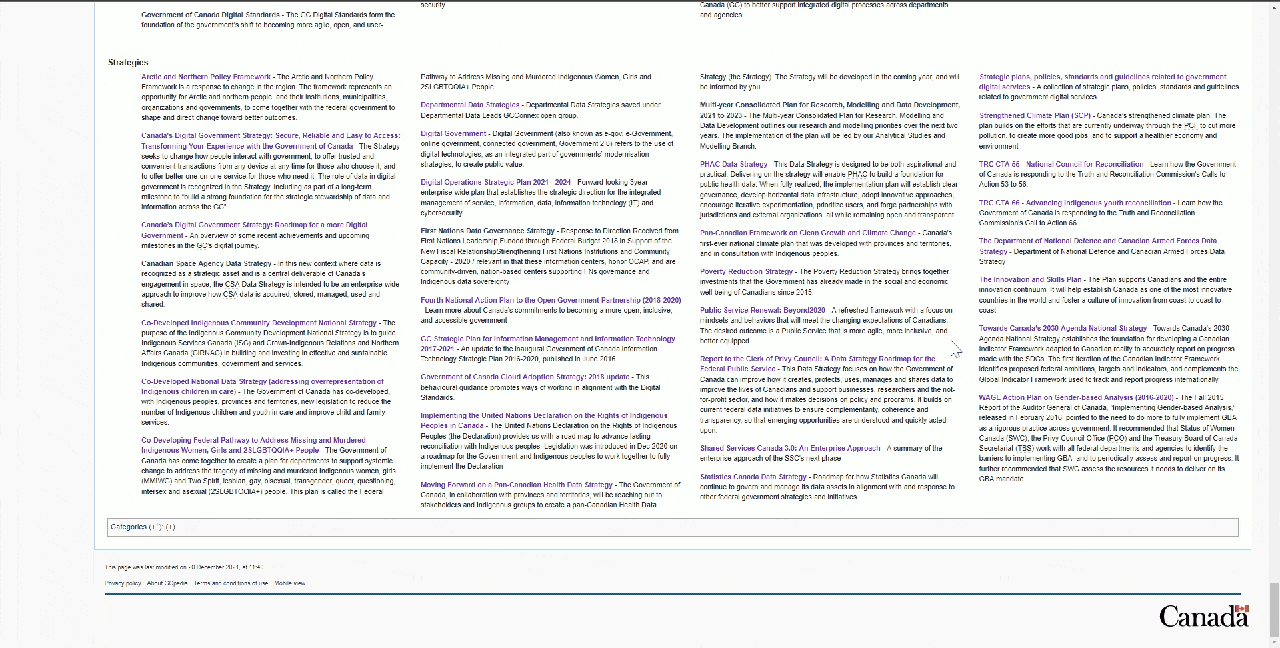 How can you use the Data Ecosystem Resource Directory?
You can start by visiting the site and taking a look around to familiarize yourself with names and resources.
Our hope is that this resource becomes a natural fit for employees in the data sphere. For example, perhaps you've just joined a newly assembled Chief Data Office within your department. Your manager is asking you to find data strategies by other departments. You have a few options, you could do a Google search, visit each department's web page and search for the data strategies, or utilize your existing network and ask around. Those options will take a lot of time and are unlikely to be effective. Instead, you search "data resource" on GCpedia, visit the DERD and browse the collection. This would lead you to discovering a link to departmental data strategies in one place, already assembled by the GC Data Leads committee.
Collaborative action for collective understanding
Data practitioners are at the core of this community project and we are piloting the concept of an extended team of volunteers.
The Extended Team is made up of data enthusiasts who work together to evolve current prototypes and decide on their future iterations. Project work is organized into 5 streams designed to ensure continuity, maintain, expand, and improve the interactive visual chart of the Data Ecosystem and the Data Ecosystem Resources Directory. Anyone can become one of the data leaders and help us shape the future of the project. The approach is very agile and altered as necessary.
Join us
Be a part of our amazing data community. For more information on the DERD, update an entity, or to volunteer on the Extended Team, contact madina.ibragimova@csps-efpc.gc.ca, or visit DERD at  Data Ecosystem Resource Directory (DERD) - GCpedia.


Courses & Events:
February 23 to 24, 2022 | Data Conference 2022: Driving Data Value and Insights for All Canadians
Self-paced | A Self-Directed Guide to Understanding Data (DDN303)
Self-paced | How Data Literate Are You? (DDN302)
Resources:
Podcast | Innovate on Demand: Data Literacy