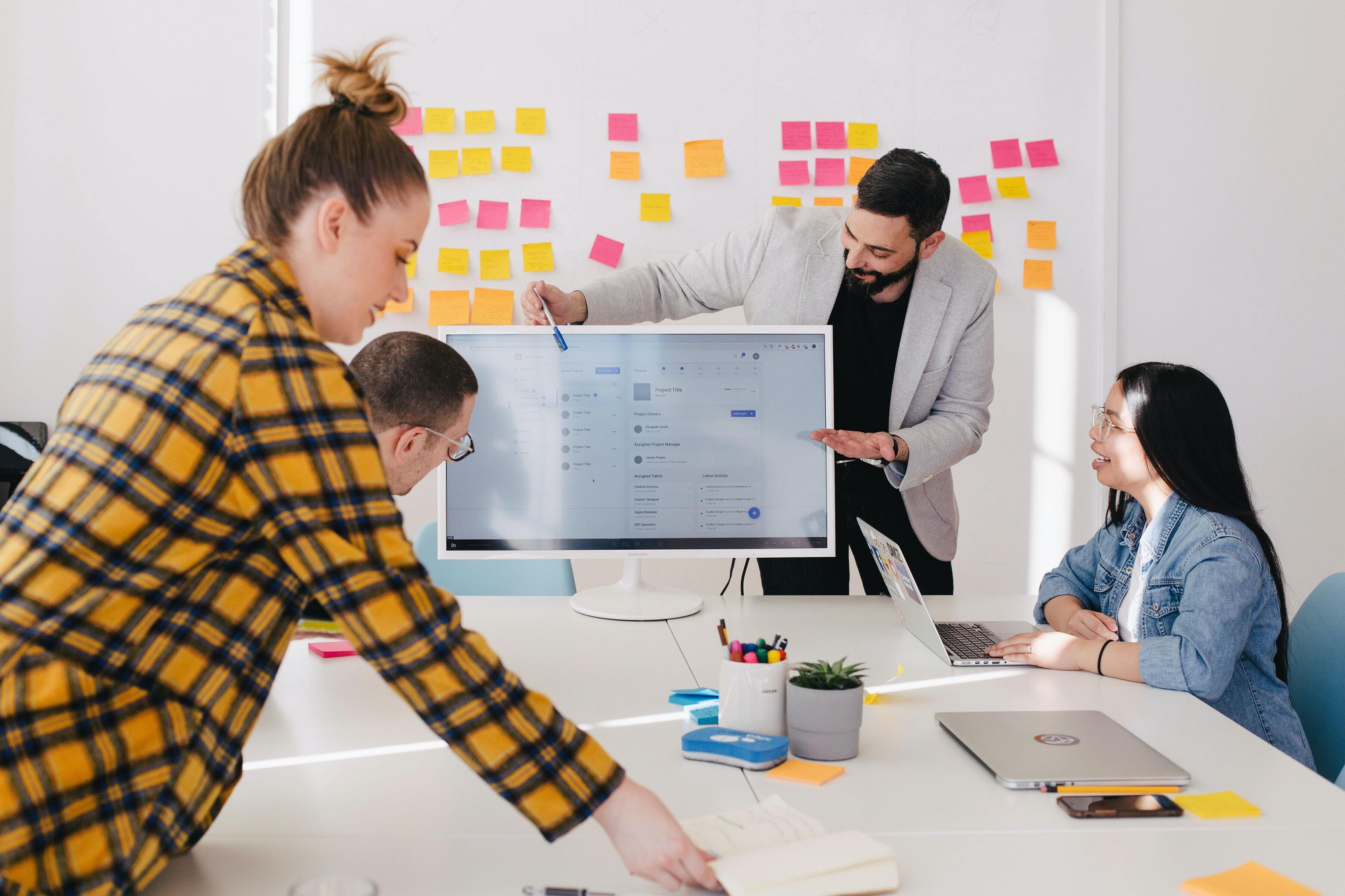 Who said play should only be reserved for children!? Play is timeless and universal. Even working professionals can get a lot out of play. It embraces experimentation and iteration. You can tinker, test, make changes, and test again. Playing is also hands-on. You can build, organize, and share tangible products. Those who play socialize as it involves working with others. Play is even stimulating because folks are extremely focused and engaged in dynamic and creative work. At the CSPS Digital Accelerator, an intense hands-on program where teams work to solve real business problems, we took a playful and active approach to learning and collaboration by using virtual whiteboards.
There are many whiteboard tools available online, built with remote and distributed collaboration in mind. They are intuitive and highly visual, so that complex ideas and concepts can be easily communicated and understood. We at the CSPS Digital Accelerator used Miro for workshop activities, presentation materials, design sprints, collecting resources, and analysis. We chose Miro because we knew that it was being used across several government departments, and it was already familiar to one of our team members.
Fun Features
You can tinker around with many features in online whiteboard tools. You can add sticky notes, comments, shapes, icons, tables, charts, images, webpages, and so much more. Tools like Miro promote creativity and a hands-on approach.  

Does all of this sound intimidating or like a lot of work? Well, it definitely isn't your standard shared Word doc. It's much more involved and requires some time and openness to explore. But the work pays off.
Collaboration Nation
When teams pivoted to working together virtually, we wanted to find ways to bring them together beyond just joining an MS Teams call. A virtual whiteboard allowed for live interaction and connection throughout the Accelerator program. And with participants tuning in from all over Canada, a virtual whiteboard also made sure everyone was able to be a part of the conversation, access the same content, and contribute in a fun and meaningful way. We took collaboration to another level and reached a wide range of folks. Our Accelerator participants from different branches, departments, and regions were able to learn and work together.
Take a look at one of our boards below: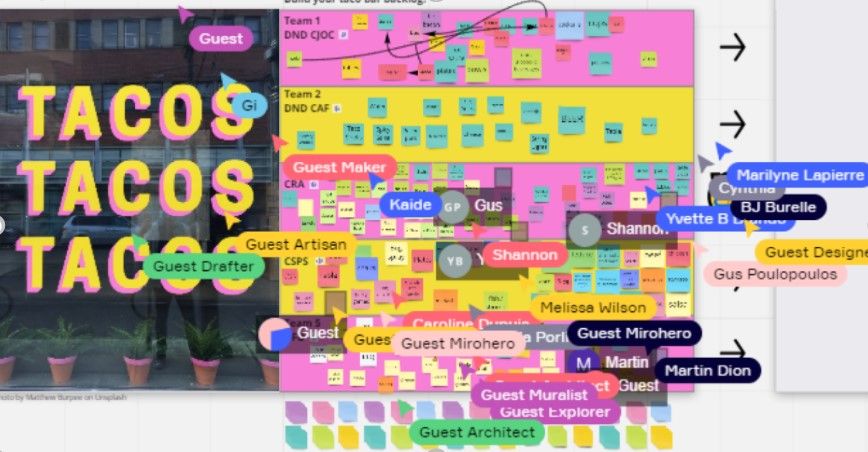 Our virtual whiteboards served as co-working spaces, where participants could pop in at any time and easily brainstorm, document, and exchange ideas, as well as compile resources in one location. And through these actions, they co-constructed knowledge.
Participants even had many opportunities to play and know each other on a more personal, informal level. We planned many out-of-the-box, lighthearted icebreaker activities—like making a monster and picking a song that best described their feelings during the Discovery phase of the program. A virtual whiteboard wasn't just a space to work in, but also one to have fun in and to build community in!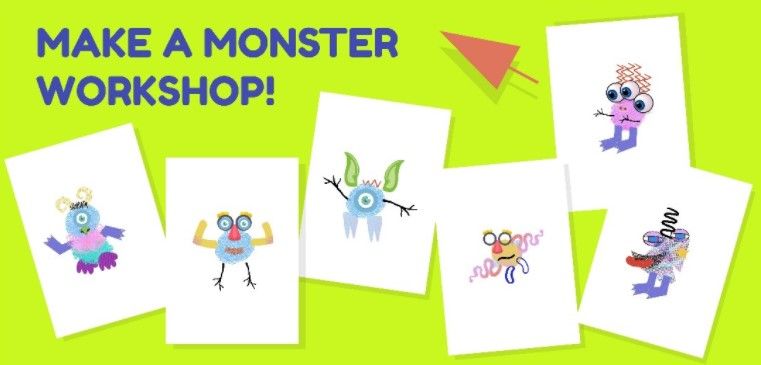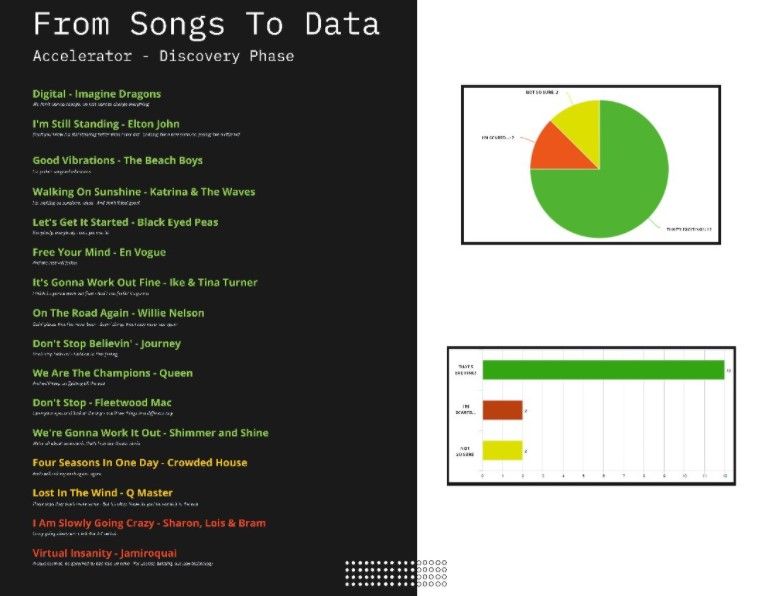 The Design
Without too much time required or pre-existing design skills, you can create some amazing visual artefacts using Miro. Take the board below as an example! One of our Digital Accelerator team members, Val Gaudreault, created this for a problem framing workshop. She likes taking folks on a journey and using visual aids to help them remember information. Since Val is full of ideas and tends to think in images, she related problem framing to the game of Clue because both stress the importance of where, when, and how.
I think it's much easier to follow or retrace things with visual repairs and also to remember information at some level. When I create workshops like this, it allows me to take people on a journey into an imaginary world, away from the government context! Since my brain is full of ideas and that I tend to "think" with images, for me the term problem framing was really like the game of Clue where you have to find the where-when-how!
- Val Gaudreault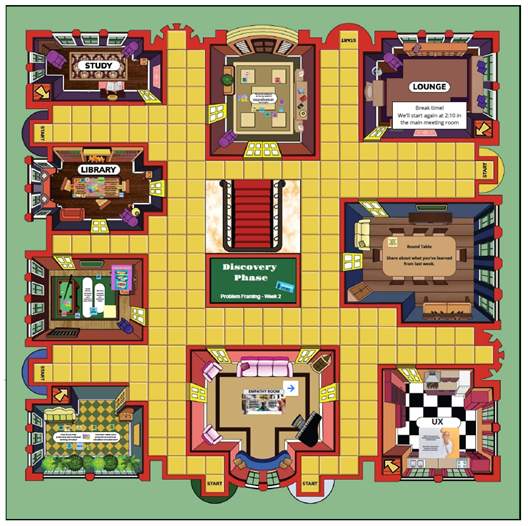 Our virtual whiteboards came to life through active participation. It was so exciting to be able to watch them all grow and evolve in real-time. The evergreen quality of a Miro board is also incredibly cool and key. Participants can revisit, add to, and adjust content. It's not static or rigid.
You couldn't take part in a live working session? Came across something fascinating after a session you'd like to share? No problem! We also used Miro for asynchronous collaboration, where our participants could make changes or additions to the board at a time that worked best for their schedule and serendipitous discoveries. A Miro board is always ready for quick and easy access and modification.
Each sticky note, each comment, each image is linked to an individual. When you look at a virtual whiteboard chock-full of ideas, you can feel and hear all the voices of those who helped create it. Our participants were able to leave their personal, meaningful mark on each board. And at the same time, they were all brought together into one giant collage of a Miro board.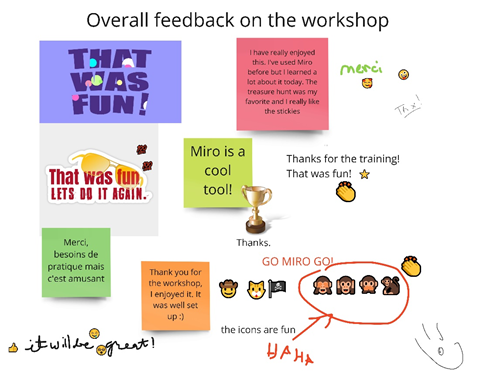 Empowering Ownership
We, the Accelerator team, may have put in place the foundation for collaboration using virtual whiteboards , but our participants certainly built it and made it their own. We wanted to empower folks to take ownership of their learning, creation, and transformation process. Even after a workshop, teams could continue working on their tasks. They were also able to come back the next day and talk about their progress with other teams. In this way, virtual whiteboards helped facilitate sharing and openness.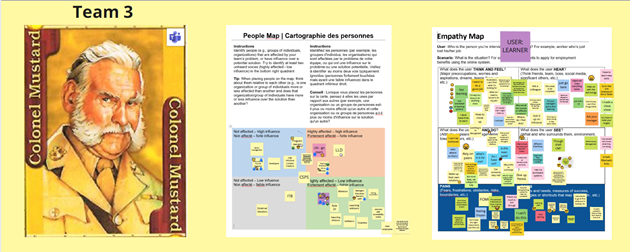 Scalable Collaboration
It was important for us at the CSPS Digital Accelerator to create a space for our participants to collaborate, play, and have fun. At the same time, we wanted to allow for effective and efficient co-creation when working completely online. We used Miro because it made sense to us and worked for what we wanted to deliver during our program, but there are so many other great tools out there to explore! Learning a new tool like Miro was intimidating for our participants at first, as it involved a shift to something more digital and visual. But once they took the time to tinker with the tool and keep an open mind, they came to understand its value and really enjoyed using it.
Just to demonstrate the breadth of what's possible with an online whiteboard tool, we have one last thing to share. In a single workshop alone, using Miro, we used almost 5,000 sticky notes. That's a lot of stickies! With whiteboard tools, collaboration is scalable.
---
Additional Resources:
Other Online Whiteboard Tools:
Courses