Episode 16
I'm four months into remote working for the first time in my life. Sometimes I go into the office, sometimes not. On the days I go in, I feel motivated and refreshed. On the days I don't, without discipline and limits, I'm sluggish and the work day seeps into the night. Writing this article hit home: working remotely without a plan isn't working.
In this episode, you'll learn about:
common challenges virtual teams experience;
tools for success; and
resources and events to support you and your team.
Looking back on the series and what I've learned, most bureaucrats would kill just to be able to work from home. Y'all are probably reading this and being like:
Poor thing is struggling to work from home...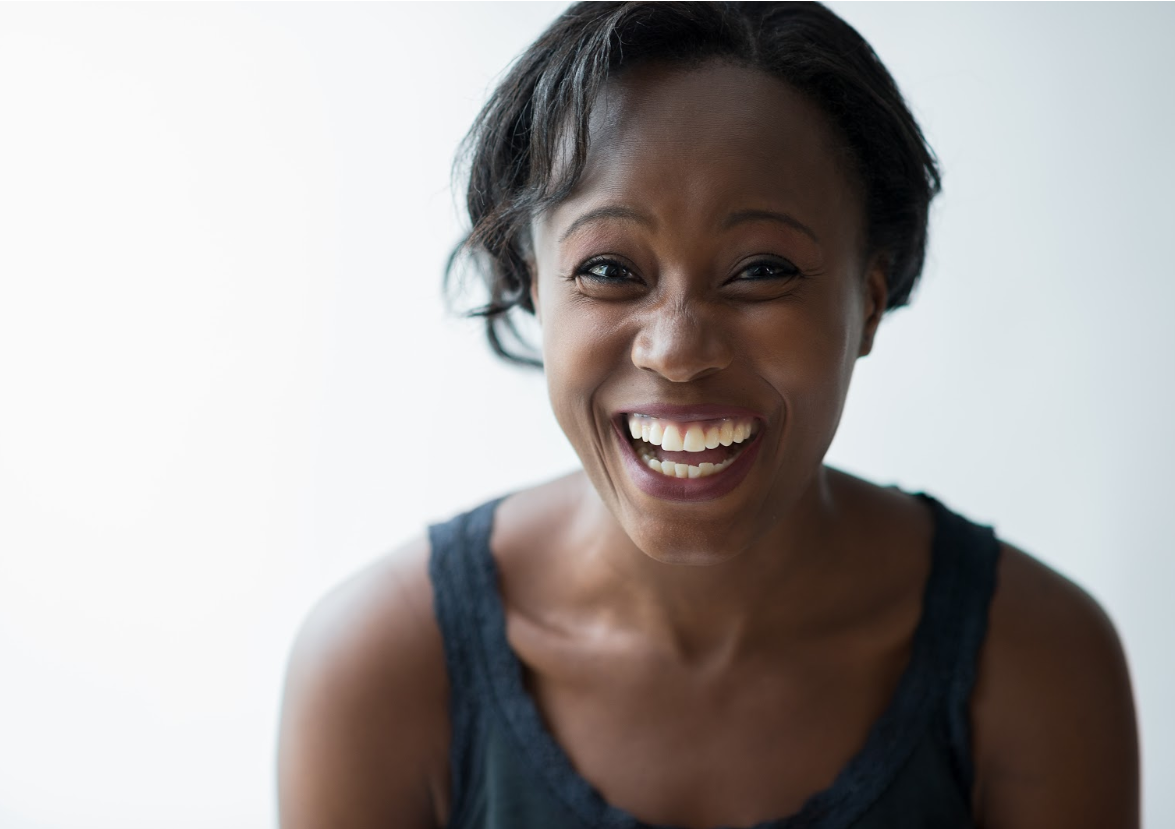 K, you're not wrong.
I was so stoked I didn't think I needed a strategy. Working from anywhere is inherently better for me, right? Just roll out of bed, plop down on the couch and log in. The Canada School of Public Service (CSPS) did a webcast recently with over 300 public servants on virtual teams. Here's what people we identified as common challenges: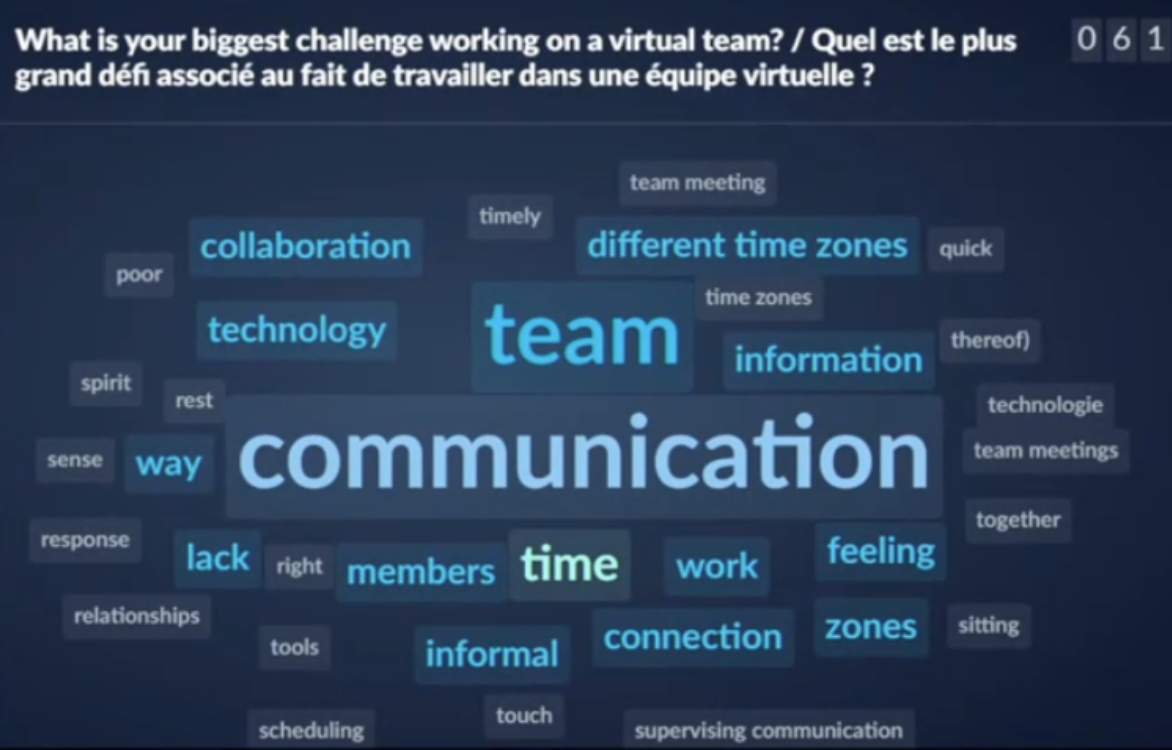 With those in mind, here's nine possibilities for the team, for you and for management.
Communication is key.
If I had a nickel for every source I read that talked about this, I'd be sitting pretty. It's a bit ironic because the statement on its own, doesn't say much; what does this mean IRL (in real life)?
With a remote team, you have to try harder to build and maintain relationships. Create social spaces within your messaging platform for chatter about your weekend, cute pics of your pet or maybe even what you're struggling with right now. At the CSPS Digital Academy, we have Slack channels dedicated to failure, hangouts, and another dubbed #allthingspets, while Canada's Free Agents have a Slack channel called #beinghuman.
Decide in the open.
If your team has some folks co-located and others distributed, a two-tier system could emerge where decisions and ideation that happens organically can leave remote workers out of the loop, leaving them feeling their contributions don't count. Mitigate this and foster a "written culture" using collaboration tools to track discussion on taskings and don't make decisions without including the relevant remote workers. Put up a big photo of them if that helps!
Schedule face to face meet-ups.
Managers, make sure the team gets face time at least once a year, preferably more than that. Those in-person touchstones prop up and solidify team relationships. Team members in the same town can self-organize lunches, brunches or frisbee sessions.
Some assembly required.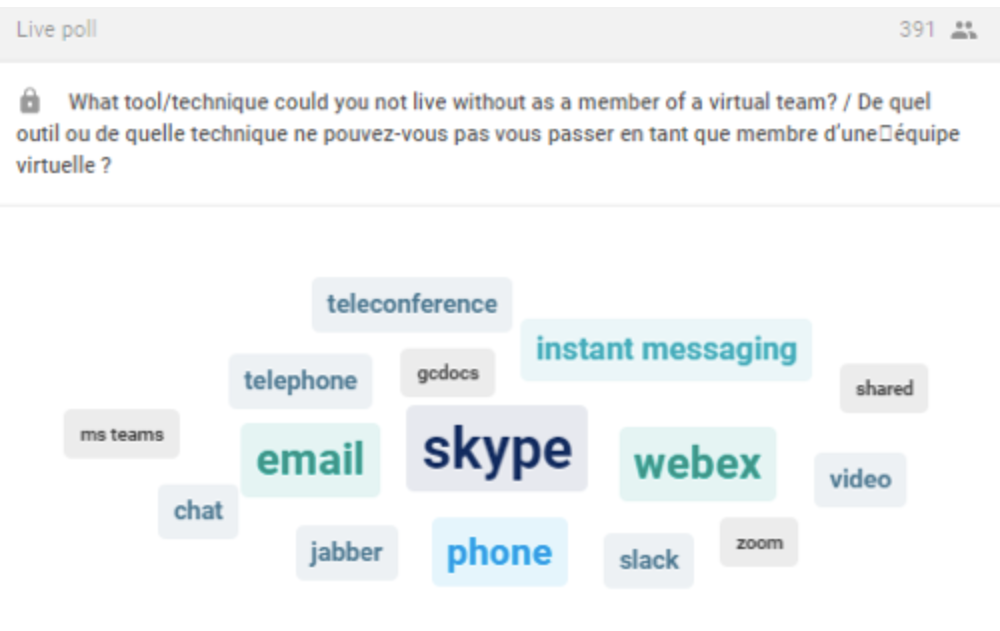 A task manager
This is critical for the team and managers to make the work visible. It reduces senseless update meetings, instead, just agree to update the tool regularly in your team charter (more on that in a minute). Trello and Asana are both web-based services that just require an email address. You may have to create an IT request to access them.
A messaging app
At the CSPS Digital Academy, we're Slack heavyweights and email featherweights. Slack is easily searchable and allows for lots of emojis, which, while a poor approximation for real emotions, are better than nothing and kind of fun. Jabber, Team, GCmessage and Skype for Business are all possible options. Real talk: you may have to put through an IT request to use some of these, Slack is free and available as a web-based tool while Skype for Business requires a license and is non web-based.
Document sharing
An easy way to store, share, view and edit files at the same time is key. At the CSPS Digital Academy, we rely on Google Suite, specifically Google Docs and Google Drive, heavily.
Video conferencing
Seeing facial reactions and partial body language helps us understand one another and cultivates empathy better than audio only, and certainly better than email. Conflicts can arise when messages are misinterpreted; video conference mitigates this somewhat though in-person is optimal (see tip #3). Zoom is free and provides surprisingly good video quality but anyone can request a video conference account from Canada Shared Services (link below).
Create a Team Charter.
With remote work, you have to be more overt about team idiosyncrasies and norms. Lay out the channels/tools people typically use and the kinds of things they use them for. Outline expectations around time zones, hours of work and response times, there's oodles of templates and samples online. When people, particularly new team members and especially incoming managers, understand what's appropriate for your unique team, there is a reduced chance of misunderstanding, missing out and misstepping.
Modify and enhance trust.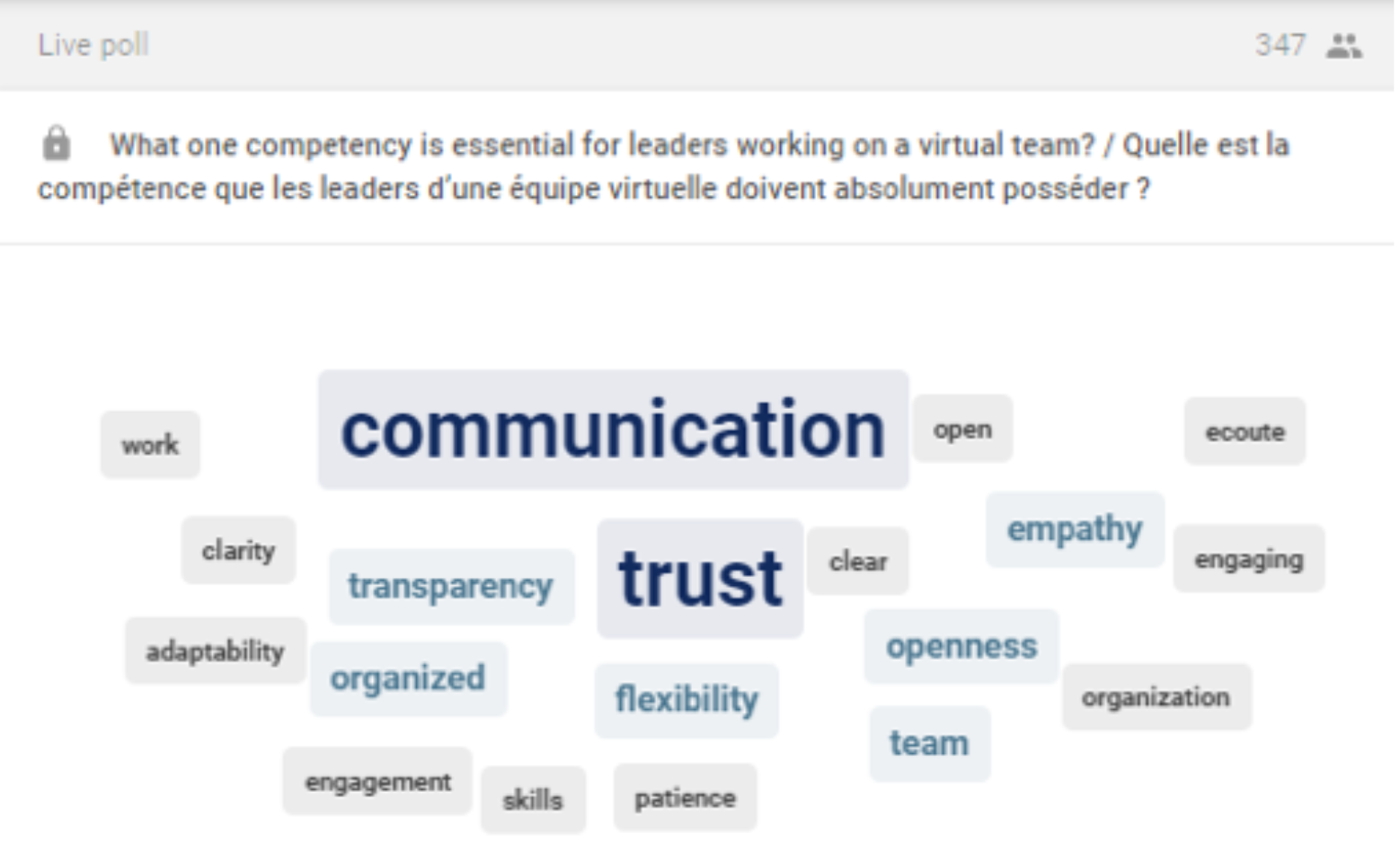 For managers and teams alike, working remotely is a departure from the status quo in government.
How do you know people are working? Easy: they deliver.
It's not about talking in meetings and showing up. It's arguable that assessing performance might be even easier in a remote team, where all the organic socializing is stripped away.
Trust others will deliver the results they committed to; we need to be willing to advertise our productivity; and we need to deliver the results we committed to delivering. - Lisette Sutherland & Kirsten Janene-Nelson, Work from Anywhere
Managers, as we suggested in Part 2, be outright about how you measure performance and make sure every employee knows and understands how they're being evaluated. Go further than the murky language used in Performance Management Agreements. Then, follow through. If it's writing one blog post per week or producing briefing notes with two hour turnaround or chairing meetings and writing quality records of decision, use the task management tools as your guide to see progress and monitor quality. When staff are not delivering quality or on deadline, as we suggested in Part 2, upskill yourself on how to provide that crucial feedback to them before it affects them, you and the rest of the team. Try using Miro, FunRetro and Lean Coffee Table to collaborate and garner feedback from your team at your next all-staff.
Seek feedback and return the favour.
Kim Scott's groundbreaking Radical Candor states: "You need to get, give, and encourage both praise and criticism". Push your team to give you public feedback to show that you welcome it. Provide praise publicly and criticism privately.
Failing to deal with a performance issue is not fair to the rest of the team.         - Kim Scott
Manage yourself.
Remote working is important to me because it allows me to be in control of my own productivity. - Sutherland & Janene-Nelson
We're so used to going to a place where we see each other in the periphery, where our bosses are omnipresent. Being around others crushing work incites us to want to work, too. When we're solo, new tactics are needed to eliminate distractions.
Part of managing ourselves is setting strict boundaries and guidelines for what's okay and what's not okay - Sutherland & Janene-Nelson
Avoid this: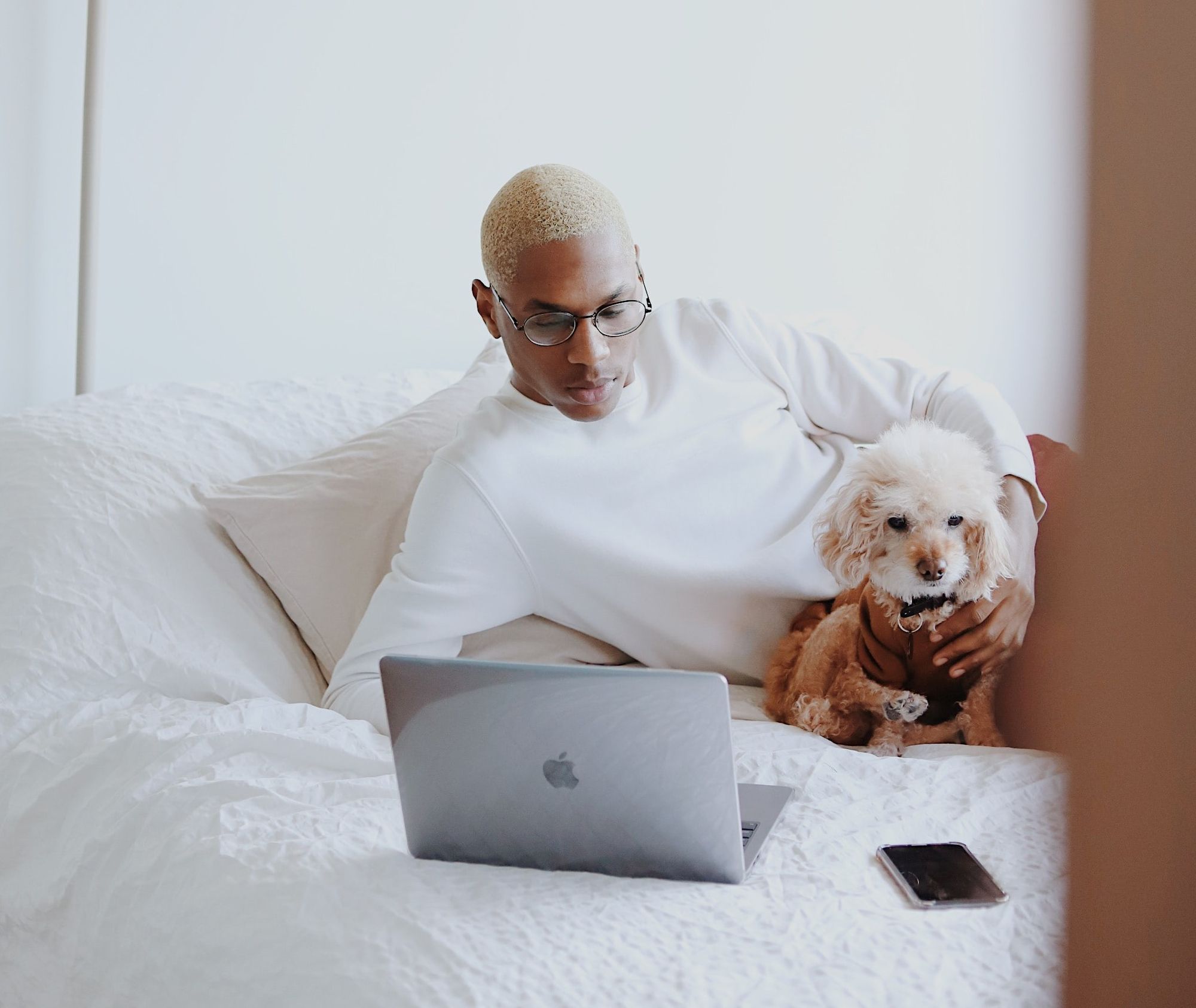 Create a space that is meant for work and that inspires you. Take breaks to stretch your legs. Book your calendar with work chunks where you're not taking meetings and not checking messenger and set your status to let others know. To paraphrase a recent Apolitical webcast with Nir Eyal, author of Indistractable:
Block your time and defend it fiercely.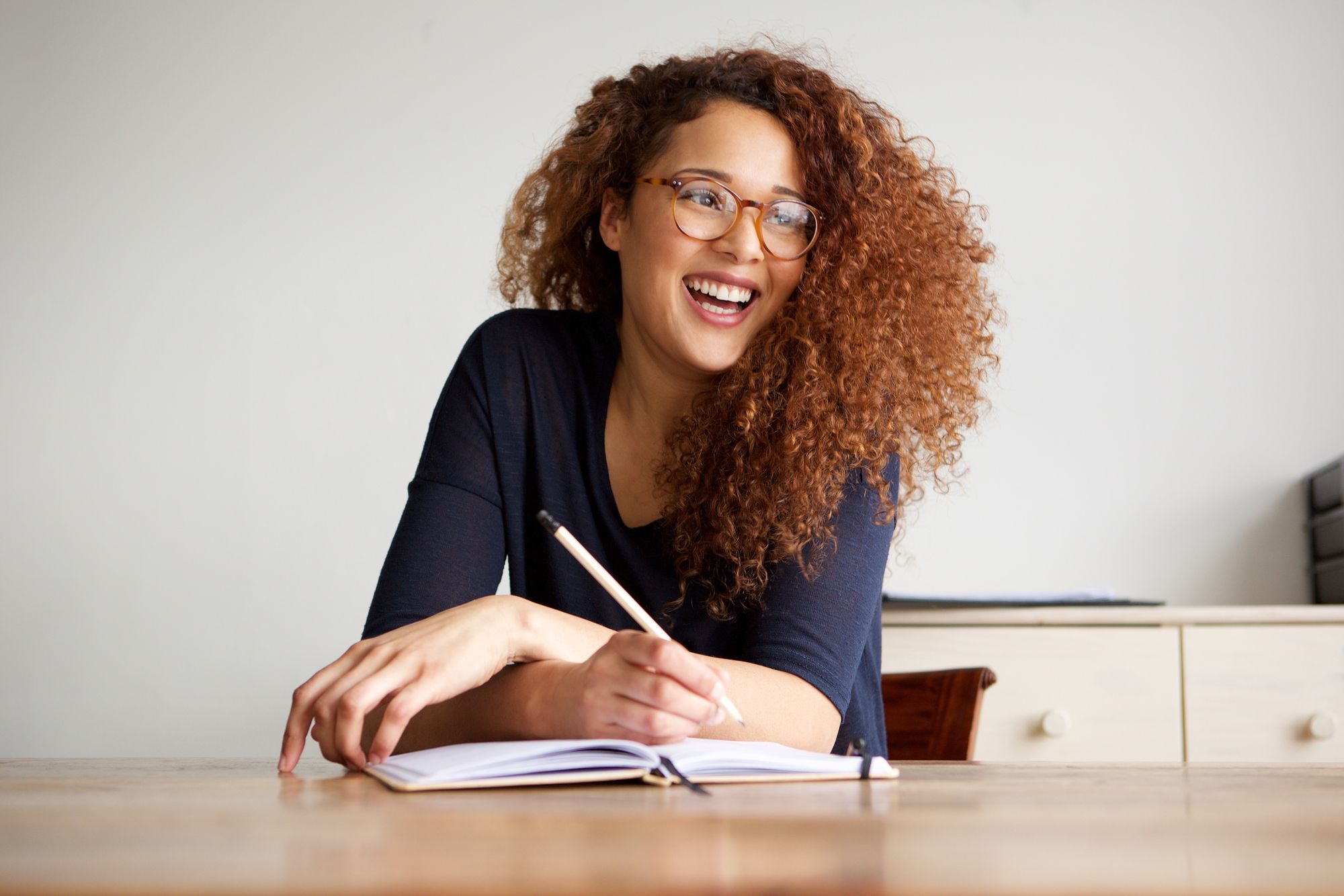 Accept imperfection and commit to continuous improvement.
So, am I doing everything I suggest above? Not yet, but I'm making small strides.
You and your team are unique, find what works and realize that the effort alone is making your workplace a better place to be.
All the things that make it possible for a remote team to work are things that you'd want anyway. - Sutherland & Janene-Nelson
Takeaways
Virtual work gets easier when you have a plan
Formal communication tactics can replicate the organic cohesion of a colocated team
A task manager, videoconferencing, instant messenger and document sharing tool are all essential for a high-performing remote team
The team, manager and you all have actions you can take to improve productivity, trust and cohesion
There is no single blueprint for remote teams, try things out and communicate openly to everyone about what's working and what's not
Learn more about optimizing your virtual team