Episode 14
Telecommuting, teleworking, working from home, virtual teams and remote work. There are many terms, but they all mean the same thing: having teams wherein one or more people work outside a central office.
In this episode, you'll learn about:
remote work definitions;
Government of Canada (GC) remote work policies;
benefits to virtual work;
upcoming virtual team events; and
how to learn more.
Lisette Sutherland, author of Work Together Anywhere, defines a telecommuter as someone who "works remotely (usually from home)[…] on a fixed team for one company". A team can be partly distributed, meaning that some members are co-located (working together in the same location) while others work remotely, or fully distributed, meaning that all members work remotely. On a more granular level, policies can range from work from home to work from anywhere, indicating remote work arrangements vary from team to team. For instance, Library and Archives Canada's Online Content, Copyright and Exhibitions division was colocated until this summer when they ran a remote work pilot. Now, almost all staff are working remotely part-time. We'll discuss the pilot further in our next episode. The Canadian Digital Service is an example of a fully distributed team, where product owners and teams alike adapted to being part of a far-flung community. Fully distributed is also the best way to describe how we work at the Canda School of Public Service (CSPS) Digital Academy; wake up and decide where you want to work. Call us office-agnostic.
Cross-departmental initiatives to change the way we work are also underway: GCworkplace is a movement to implement activity-based workplaces and relinquish the notion of personal desks, while GCcoworking spaces are places where any public servant can plug in.
Remote teams can be near-located, i.e. members are within driving distance, or far-located, wherein members are far enough apart that a get-together would take some serious planning (not to mention travel requests)! A remote by default mentality takes remote work for granted, explained succinctly by GCworkspace Academy lead Frank Assu:
If you can't be remote, your manager should have to substantiate why.
Treasury Board Secretariat set the groundwork for remote work on December 9, 1999, via the Telework Policy. The policy is to be applied on a case-by-case basis by management, while acknowledging the benefits of virtual teams and "encourag[ing] departments to implement telework arrangements where it is economically and operationally feasible to do so, and in a fair, equitable and transparent manner."
Two decades later, to what extent is the policy being applied across the Government of Canada? Things are changing, albeit slowly: in the 2017 PSES, 7.8% of respondents were teleworking, up from 5.9% in 2008. "People who work remotely are still in the minority", Assu remarks. In contrast, a 2018 report from IWG showed that half of all Canadian employees are working outside the office for half the week while 70% work from home one day per week.
The argument for remote work seems obvious: less congestion on the roads and transit, improved work-life balance, increased flexibility for parents or caregivers, and reduced rental, utility and equipment costs. On a macro level, it broadens the availability of talent and makes a government career more attractive. Government exists as one option among a myriad of others: non-profit, entrepreneurship, and the private sector. While a federal government career was once highly-coveted, interest among the newest generation is waning, another reason to consider remote work as part of our recruitment and retention arsenal.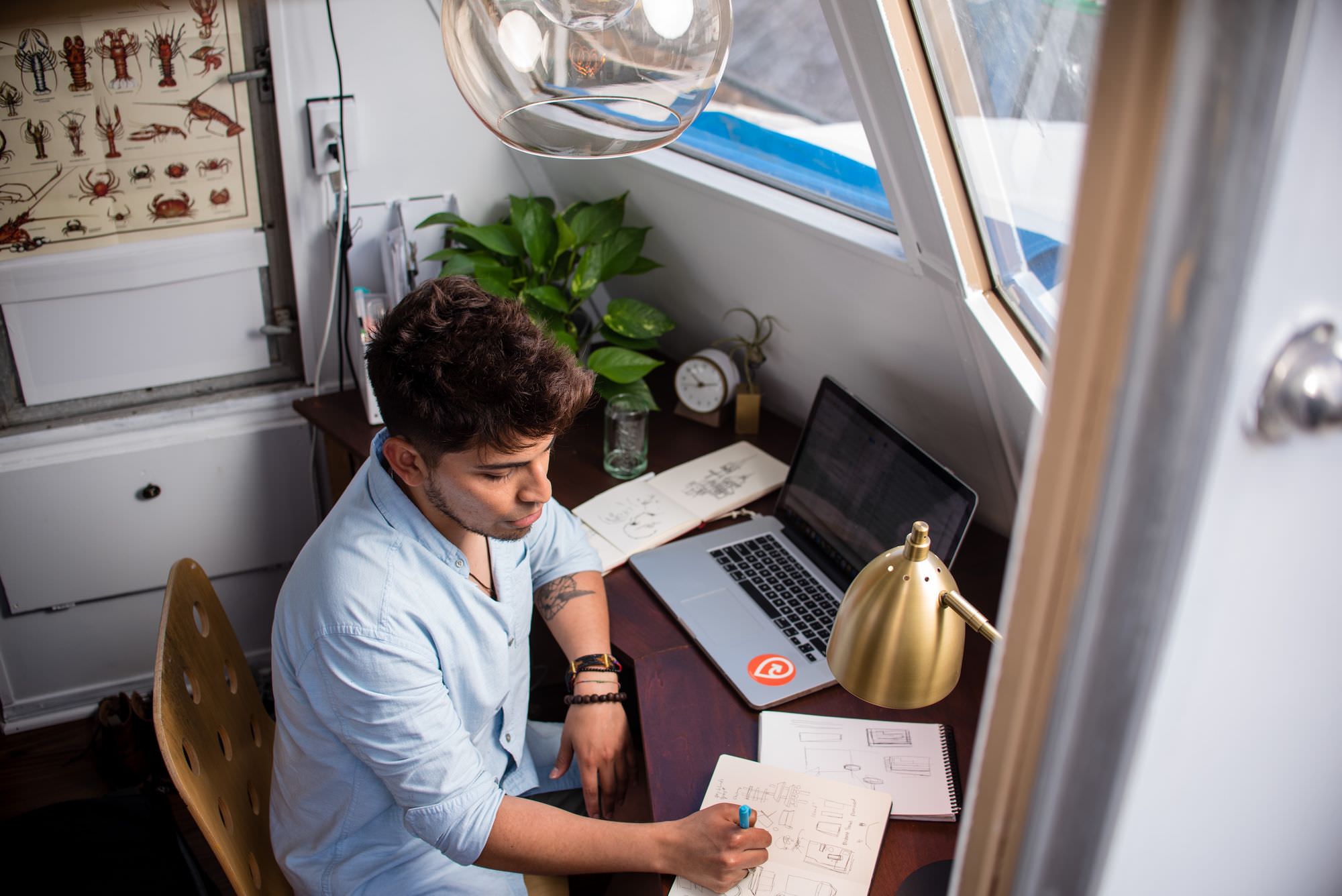 Anecdotally, remote work is very important to the few public servants who do it, so much so that some would forgo a promotion in order to maintain their telecommuter lifestyle.
People are happier when they have the trust and autonomy to work this way. - Alexandra Haggert, Project Manager at Library and Archives Canada.
The benefits of remote work extend beyond ourselves, to the work we do for Canadians. Numerous studies on remote work illustrate that it improves productivity and well-being. Stay tuned for our next episode to learn how federal and provincial government teams are implementing remote work, and how you can try it at your own workplace.
Initiating change in our work environment is challenging; we're up against a bulky, viscous organizational culture and varying personal beliefs. To borrow a quote from Sutherland's book:
The key issue is still trust. If I can't see you at your desk, you're not working.
Takeaways
Remote team structures are idiosyncratic, they can be partly or fully distributed, near or far-located, working from home, working from anywhere and anything in between.
Departments and managers can implement remote work policies at their discretion.
The vast majority of GC teams are not working remotely.
Organizational culture and personal beliefs can hinder the implementation of remote work but there are teams across the GC making it happen.
Remote work is attractive for existing employees and potential new hires.
---
Learning more about remote work